Here are some before and after shots of the baby's new room, starting with the demo work.
Notice the lovely wood that covered half the walls...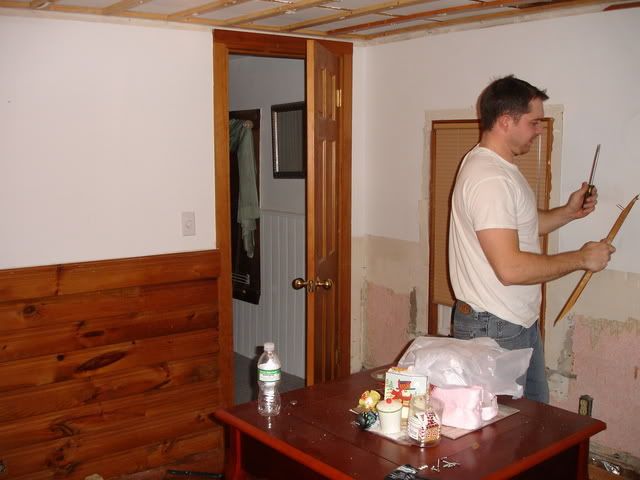 Note the beautiful pink wallpaper, which was under that wood. It was tough to let go, but in the end we decided it would be best to cover it over with blueboard and plaster.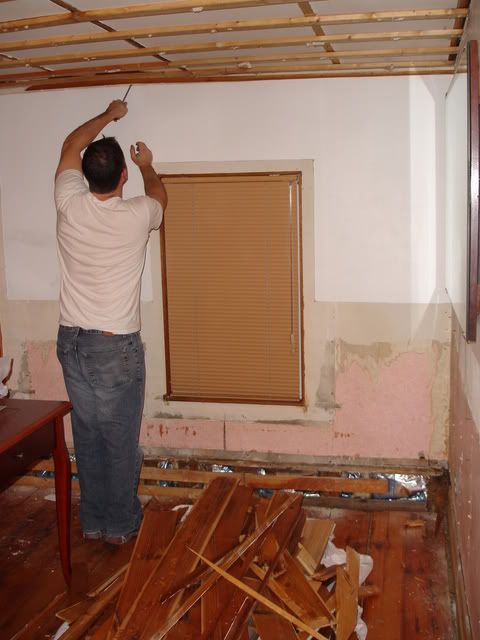 Kristen's cousin Jessica was a big help with the demo work.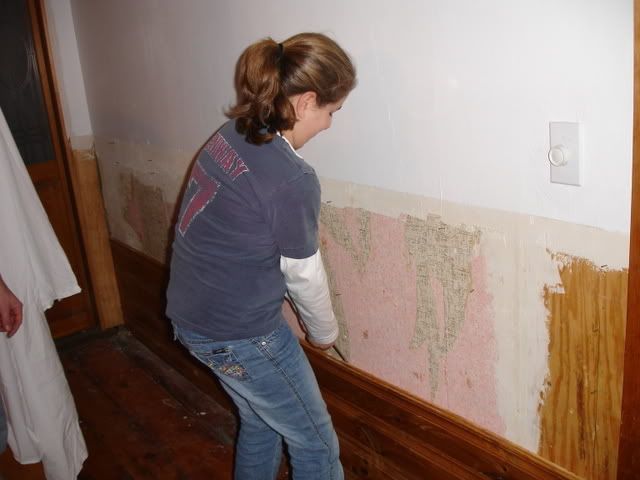 Here is a nice shot of the new baseboard, window sills, casing, and trim work, by none other than the master carpenter, and my old man, Roberto Parsons, and his sidekick Ryan.
Another shot of the trim work including the door.
Here is the newly refinished wide pine flooring. It used to look like it came straight out of a 19th century saw mill (which it did), but now it is smooth, flat and shiny. Talk about character, check out those knots...
Now I just need to assemble all the furniture...